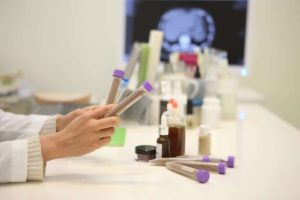 Even though they make up nearly half of the overall workforce, women fill fewer than a quarter of the STEM jobs in the US. In 2013, only 26% of computing professionals were female. While these numbers aren't favorable, things are gradually changing. Thanks to programs that encourage young women and girls' interests in science-based subjects at school, more women are making waves in STEM fields. Below are a few of the inspirational women leading the way for the future of women in science.
Marissa Mayer: CEO at Yahoo, former Google engineer
As Google's first female engineer, Marissa Mayer has helped to break down the stereotypes that prevent women from entering the field in a major way. She says, "People ask me all the time: 'What is it like to be a woman at Google?' I'm not a woman at Google, I'm a geek at Google. And being a geek is just great." For Mayer, the key to success was pursuing her passion no matter how great the obstacle. "I always did something I was a little not ready to do. I think that's how you grow. When there's that moment of 'Wow, I'm not really sure I can do this,' and you push through those moments, that's when you have a breakthrough. Sometimes that's a sign that something really good is about to happen. You're about to grow and learn a lot about yourself."
Isis Anchalee, software engineer
This 22-year-old engineer created the viral hashtag #iLookLikeAnEngineer which spread globally in over 50 countries and started millions of conversations around the world about the stereotypes that exist in STEM field. In an article for the Washington Post, Isis said, "Gender diversity challenges seem to be what mainstream media has picked up on the most. While I think that it is absolutely wonderful that this has sparked so many positive discussions about the way that women are treated in STEM, I want to clarify that #iLookLikeAnEngineer is intentionally radically inclusive. It's not just about me and it's not just about women. #iLookLikeAnEngineer is about anyone and everyone who wants to pursue STEM, regardless of their external appearances."
Elizabeth Holmes, Health Technology entrepreneur
As the CEO of Theranos, a company that has developed a new method of blood testing, Holmes is proving that gender and age aren't factors when it comes to being a major force in the healthcare field as well as the business world. Holmes studied chemistry before dropping out of Stanford University during her sophomore year to start her company. At age 31 she made Forbes' Billionaires List as the youngest self-made female billionaire.
Role models like these women are helping to break down the barriers for girls thinking about careers in STEM. In addition, we must focus on continuing to encourage young girls to pursue the careers they are passionate about. According to Fortune Magazine, "early exposure is crucial, as interest in STEM fields in general during high school is associated with the ultimate pursuit of an engineering or computing education or career." Programs like U can B are looking to do just that. With courses in science and technology, students grades 6-12 are inspired to pursue their passions, no matter what their gender. Together, we can help more girls pursue rewarding careers in STEM.