If you haven't already set your 2015 business goals, here is a quick check list for you. Here are the top 5 you should look at for immediate impact.
1. Set Your Business Goals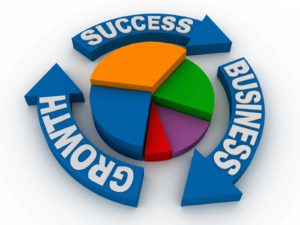 Set your business goals for the next 3, 6, 9, and 12 months. Be specific, and determine what you see as success. Measure results and track everything on a monthly or quarterly basis.
2. Revisit Your Business Plan
If it has been a while since you examined your plan, now's the time to get to it. There are many great free plan sources for online preparation. One to take a look at www.enloop.com to develop one online for free.
3. Consider Your Hiring Needs
If your business is getting increasingly too busy for you to run with a small crew, start planning your hiring strategy for 2015. Consider interns, temps, freelancers, virtual assistants, and part-timers as alternatives to full-time employees if your budget is tight.
4. Invest in Technology
Take a look at computer or software purchases. Determine a leader in your field and see what technical resources they are using. There are great programs out there. We even found one that uses AI to send emails and do all the follow-up to set appointments saving us tons of time.
5. Reassess Your Online Brand
Take a look at online branding and marketing experts. Many offer low cost webinars that may be just the thing for an online re-boot. What worked for you in terms of marketing this year? This is a great time to adjust your online strategy so that you identify the tools that helped your business grow, and cut back on those that don't.