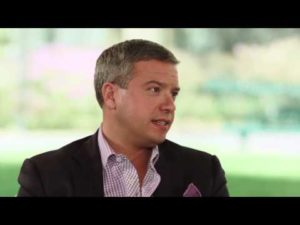 Welcoming a seasoned Pittsburgh resident and veteran real estate agent, the Coffee With Show is excited to have Dani Gundlach on the show to talk about all of the reasons Pittsburgh is the place to live. Today on the Coffee With Show we are having Coffee With a Real estate Expert. Dani is the founder of INHABIT Pittsburgh, a real estate collective that uses an innovative cooperative approach to produce amazing results for their clients. Dani is time-after-time one of the most successful and accommodating real estate agents in Pittsburgh, having been recognized for her excellent service on multiple occasions.
Dani has been working in Pittsburgh real estate for 15 years, and has been living in the East End for 20. After observing that the city and its real estate climate was quickly changing, Dani took the initiative to found a brokerage unique and innovative enough to keep up. Enter INHABIT Real Estate Collective. At INHABIT Real Estate Collective, Dani offers traditional realty services to homebuyers and sellers along with commercial and development accommodations. INHABIT Real Estate Collective's team-based approach means that Dani has more power to innovate her business processes and accelerate results for the team's clients.
Dani has used her experience in realty and in Pittsburgh to redefine the capabilities of real estate, and her efforts have gained lots of attention. She's been named a five-star real estate agent by Pittsburgh Magazine and Trulia. https://www.trulia.com/
In her spare time, Dani develops a weekly podcast, Houses and Hills. Houses and Hills is a weekly conversation with people who are making a mark on the Pittsburgh Landscape. They're talking with Makers, Shapers, Collaborators, and Innovators about their work and life in the City of Bridges. Never miss an episode when you subscribe on iTunes. Look up Houses and Hills on Facebook or at http://www.housesandhills.net/
Learn more about why Pittsburgh's real estate becomes more attractive every day by tuning in to this episode of Coffee With!