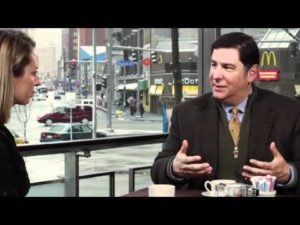 We have been filming our Coffee With Film Series on CBS/KDKA for several years.  Our first guest on Coffee With was NOW MAYOR William Peduto.
Maverick Visuals is the Production Firm for Coffee With.
(www.maverickvisuals.com), Christian Lockerman, has traveled the world creating compelling moving images for a variety of television shows and feature films, both narrative and documentary. He has lensed promo spots for such corporate giants as ATI Specialty Steel, Maybelline New York, Garnier, Dodge RAM, Forbes, FoxSports, Versus, Liberty Power and OLN. In addition, he has also directed the photography on three feature length documentaries and three feature films (and he just finished principal photography on his debut directorial effort, The Last Samaritan, due to be released late in 2014). From the treacherous Amazon jungles of Brazil to the overwhelming rain forest cliffs of Pohnpei to the beautiful deserts of Israel, he has had the good fortune to see the wonders of the planet as he has honed the arts of cinematography and filmmaking. These experiences have shaped an intrepid artistic vision and provided a solid creative foundation that he draws upon for every project, no matter what the size and scope. He is particularly proud of the visually exciting work he has been able to accomplish with the Pittsburgh Ballet Theatre over the last few years. Recently, he was appointed to a visiting artist position in cinematography at Point Park University and directs a cinematography workshop for the graduate students of Carnegie Mellon University during their final "television" project each year. This year he will also DP two of the three Steeltown Entertainment winning films.
Maverick Visuals was born in Pittsburgh, PA in 2006 as a small HD production studio called Lockerman Studios (www.lockermanstudios.com). Its lone goal was developing and delivering beautiful and compelling moving images across the ever-expanding variety of distribution outlets. And as our client list grew, so did we. We became a global filmmaking "consortium" of sorts, tackling video projects from Micronesia to India to Brazil to Israel (and all parts in between). We soon evolved into Maverick Visuals, an intrepid group of like-minded moving image specialists capable of producing the highest quality films and videos under the strictest of deadlines and, more often than not, budgets. From cinema to television to the internet to cell phones, we are committed to pushing the boundaries of what motion pictures can accomplish. With new technology surfacing almost every day, we strive to provide a fresh perspective in this digital age. We consider ourselves digitally social, visually refreshing and fully committed to the art of the moving image. It is the most powerful and significant persuasion over audiences today. It can capture a precious moment, evoke a breathtaking emotion, and certainly influence opinion. A finely crafted film can tell a story unlike any other medium.