Shaler Area School District began working with U can B in 2017 for a series of information technology, job readiness and career awareness classes. This program for middle school students was made possible by a grant from The Education Foundation.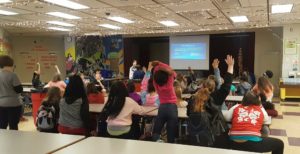 Students met with a U can B instructor every Monday to discuss topics such as technology, career assessment, understanding the job market, careers in IT and more! Additionally, UcanB will attend the STEM OPEN HOUSE for High School students in February 2018. This event will allow teachers and administrators to review existing resources and new programs for Shaler Area students.
Andrew Weckman, President and CEO of The Education Foundation, said, "We recognize Building Bridges and the UcanB Career Education program as an innovative provider in the education space. We are proud to work with this organization and be able to advance both of our goals to reach students and provide exceptional career education."
Alexander Nichols, a #UcanB teacher, met with Shaler students and discussed his experience to get to the CEO level. He provided life lessons from his work at General Electric, Rockwell, and his own business Computer Friend and working for the Minority Purchasing Council, an organization whose mission was to provide opportunities for minority business owners.
He described attributes that he would look for in a prospective employee including education, honesty, being a hard worker, and excellent verbal and written communication skills. Nick went on to discuss the benefits of participating in the student government to gain leadership abilities, participating in school activities like the marching band and athletics. Nick also described his involvement in ROTC (Reserved Officer Training Program).
An upcoming event for Shaler Area High School students is the Shaler Area High School S.T.E.A.M. Advisory Board's 4th Annual Community STEAM Expo on February 22nd, 2018. The event will showcase science, technology, engineering, arts and mathematics with their application in community business, industries and related fields of study. The expo will be held from 8:00 a.m. – 1:30 p.m. for students and 6:00 p.m. – 8:30 p.m. for families. The evening event will coincide with the high school's winter open house, which will allow students and parents to engage with local STEAM-related companies to see what technologies or opportunities they bring to the community.
Information about the Education Foundation and Building Bridges for Business and the UcanB career education program.
The Education Foundation is an IRS-recognized 501(c)(3) non-profit organization. Over the many years and granting over $6,000,000 in scholarships to deserving students, The Education Foundation believes that offering opportunities to learn about education and occupation is vital to students and employers. The focus on both new and traditional occupations is necessary for the future health and growth of our economy as well. In order to contribute to students' academic and intellectual success, The Education Foundation offers tutoring services for students as well as offering scholarships to deserving students, when funds are available. To inquire about tutoring services, contact admin@educationfdn.org or call (412) 453-6272 for more information.
Building Bridges for Business is a 501(c)(3) organization headquartered in the Northside of Pittsburgh. UcanB has reached over 25,000 students in the past 3 years alone. UcanB has provided thousands of teaching hours, hosted major city-wide events, and helped people find the right resources and jobs, recently via the West End Employment Center, a cooperative project with Representative Dan Deasy.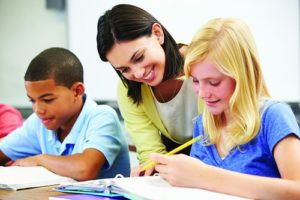 The flagship program, UcanB, is creating connections between students, communities, and employers to transform careers and economies. UcanB's proven, career education program, with hands-on curriculum, has over 76 weeks of material, available in a wide array of topics, including entrepreneurship, soft skills, career development, IT careers, green careers, website design and SEO, graphic design, government and politics, careers in healthcare, and more. This customizable curriculum is made available to schools, who select which programs their students need most.
To reach Building Bridges for Business contact us at info@BuildingBridgesforBusiness.org or visit our website and leave your comments at www.BuildingBridgesforBusiness.org. Contact for the press release, Linda Handley – cell phone: 412 337 3430.