Join Us @ WISH 99.7's 1st Spring Show!  Inaugural WISH 99.7 Spring Home & Design Show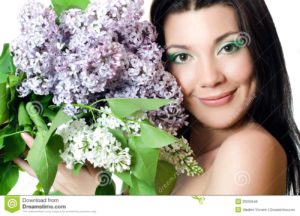 Join Building Bridges for Business at The Galleria of Mt. Lebanon for the Inaugural WISH 99.7 Spring Home & Design Show!
Building Bridges for Business, a non-profit 501c3, is proud to support our small business partners at this fun, worthwhile event. Visit our booth to meet Quigley Photography, Atlas Dreams Languages, Close to Home Cleaning and our very own U Can B program.
Building Bridges is a 501(c)3 organization that educates and empowers through live and virtual business education, Coffee With Film Series on www.kdka.com/careertalk, U can B career education program for 6th -12th grade students, and Building the Bridges across the business and workforce ecosystem. Our mission is to strengthen the economic vitality of the region by providing educational programming and opportunities for small business and students to connect with vital business resources.
The WISH 99.7 Spring Show provides a unique opportunity to feature the partners and small businesses that make our mission a reality. Spring is the perfect time to improve your home, show off your best projects and to learn something new. Close to Home Cleaning owner Sarah Harvey will be on hand to discuss spring cleaning options. Dan Quigley, owner of Quigley Photography will talk about ways to show off landscaping and your beautiful home projects. Atlas Dreams founder and CEO Zineb Outnouna will share options for expanding your horizons and learning a new language. Scott Albert of the Building Bridges for Business U can B Program will provide career tips, books, and resources to help you or your child make great career choices. Join us at the Inaugural WISH 99.7 Spring Home & Design Show.
Also, take time to learn about a fantastic non-profit organization that is located right in the South Hills – South Hills Interfaith Movement (SHIM). They are the charity beneficiary for the show.
It all tales place this weekend at the Galleria Mall in Mt. Lebanon! For more event information, visit http://www.wshh.com/2016springhomedesign.aspx. For more information about Building Bridges for Business, visit www.buildingbridgesforbusiness.org.