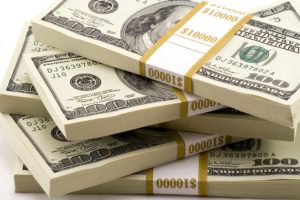 Did you know that though most U.S. citizens think we have the most educated workforce in the world, we're actually lagging way behind? This bothered us immensely. This bothered us so much, actually, we decided that we would help by starting small in Pennsylvania.
Our mission statement reiterates this when it says, "Our mission is to strengthen the economic vitality of the region by providing educational programming and opportunities for students to connect with vital resources."
Though UcanB does do all these amazing things for our children, the future of America, we can also benefit you!
UcanB's Education Improvement Tax Credit Program has just become available to individuals this past year.
As an example of how our program works, lets say you owe $3,000 in PA STATE taxes and your receive tax credits, you would owe $0.
If you're eager to hop on board and donate, all you have to do is complete a one page application. You can also just donate using our "donate" link on the Building Bridges website.
For more information on Corporate or Personal tax Credits  – Email us at
Info@BuildingBridgesforBuisness.org
Link to the DCED. for more information on Corporate and Personal Tax Credits.
Building Bridges for Business is a 501 (c) (3) organization that provides career education to school students in the area of job growth. The Building Bridge's career education program, U can B, features over 70+ weeks of curriculum adhering to the PA State teaching guidelines. U can B has subject matter experts and teachers who teach in the areas of science, technology, trades, entrepreneurship, television and new media, digital citizenship, workforce readiness and soft skills. U can B is taught in school, afterschool, and in summer programs. A blended learning approach utilizes curriculum, teachers and videos along with hands-on exercises to reach students in a new way. Building Bridges is also EITC approved and a participating United Way organization.
Building Bridges is a 501(c) (3) organization that educates and empowers through:
• Live and virtual business education
• Coffee With Film Series
• U can B career education program for 6th -12th grade students
• and Building the Bridges across the business and workforce ecosystem.