How to Leverage Pinterest for B2B – Happy Pinning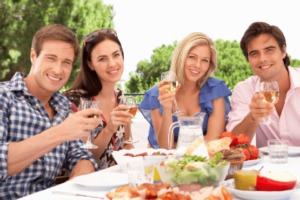 Pinterest is a visual social media platform. You can find the latest and greatest wedding ideas and recipes. You can search decorating tips, up-to-date fashion and vacation spots. Not to mention hair-dos. But if you are a B2B company, how do you leverage Pinterest to your advantage?
• Start by creating a business account. This will give you tips on how to succeed with Pinterest. It will also give you a board widget, follow button and Pin It button for you to use on your blog or website.
• Design an infographic. They are very popular on Pinterest. Design one with any relevant company information you might have. The more information you can add, the better chance someone will repin it. Make sure you have a link back to your company website on your infographic.
• Have a "People" board showing those who work at your company. Start with a headshot and description of the person. You can add photos of those people at company functions or community events. Any type of community involvement will show how your company impacts the community.
• If you have a blog, make sure you post to Pinterest as well as Facebook. Add graphics that connect to your blog information so those viewing Pinterest will be interested in clicking on the picture to see what else in included.
• Are you a service provider? Why not have a "Testimonials" board. If you have satisfied clients, they will gladly provide you with a picture of themselves to include with a testimonial about your services.
Keep in mind that Pinterest is social media. The main goal of social media is to build relationships. As a B2B you don't want to sell on Pinterest, you want to get your company in front of as many people, or other businesses, as possible. You need to find a way to put your company out there so others will have interest in finding out more about it. Hopefully these suggestions will get you started.
Happy Pinning!