Ed Gainey - State Representative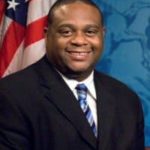 State Representative Ed Gainey brings new leadership and a new vision to the neighborhoods that make up the 24th Legislative District.
His legislative priorities are labor issues, working-class families, transportation, education, community development and enhancement.
He most recently worked as the community development specialist for the city of Pittsburgh, where he implemented several initiatives such as business seminars, the Minority Media Initiative, diversity education for the Pittsburgh Bureau of Police, and The 52 Weeks of Peace Initiative.
Gainey is a board member for Divine Intervention Ministries and PROMISE organizations. He has received several community awards and certificates. His most recent award was from The New Pittsburgh Courier for being one of the 50 Men of Excellence in the Pittsburgh region. In 2010, he received the Family Life Empowerment Community Center award from the Northside Church of God and Christ for his accomplishments in community outreach. In 2009, he received the Pittsburgh and Allegheny County Public Service Awards from Champion Enterprise. He also participated in the planning and implementation of the Be A 6th Grade Mentor program, which was designed to mentor 6th graders in the Pittsburgh Public Schools.
In 2010, he became the first African-American to serve as chairman of the Pittsburgh City Democratic Committee. He currently serves as Allegheny County Democratic Committeeman in the 12th Ward 10th District.
He received a bachelor's degree in Business Management from Morgan State University in 1994. He played varsity basketball and graduated from Peabody High School in 1988.
Gainey was raised in the East Liberty section of Pittsburgh. He is married and has three children and one sister. He and his wife attend Cornerstone Baptist Church in the Lincoln Lemington section of Pittsburgh.
Renee DeMichiei Farrow is a lifelong entrepreneur, small business advocate and author working with clients to market and brand their business. Email at ReneeFarrow@BuildingBridgesforBusiness.org
Former owner of award winning Decorating Details LLC, in Pittsburgh's East End, her work can be seen thought out the region and in six states. Renee also served as Director of the Commission for Women, ran for public office twice and worked in media. She has won many awards in business including Pennsylvania Best 50 Women in Business, SBA Regional Women in Business Advocate, YWCA Tribute to Women for Entrepreneurship and the Girl Scout Women of Distinction award in Business. Renee serves on many community and charitable boards, she is a wife and mother of three wonderful, successful children who make her life complete.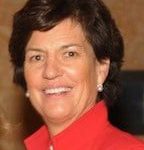 There comes a point in time when every business needs capital that is the niche Sue Malone fits in – whether you are a start–up or existing business, Sue is on your side. Over the past 12 years, Sue has been successfully working with small businesses to obtain the capital they need to start or expand their business. Having helped over 41,000 businesses secure the funding they need –in this ever changing financial world. And part of this changing world is Crowd Funding, a terrific opportunity for all business to have a level playing field in the raising of capital.
Sue is the number one provider, SBA Patriot Express Program and SBA Export Express and SBA SLA v.2 and director of marketing for Superior Financial Group. Sue's involvement began with the programs in 2002. Since then, Sue has helped fund over 41,000 SBA loans, which include Patriot Express loans, Export Express, Community Express and now Small Lender Advantage v.2 and became the largest SBA lender by volume. Her goal is to fund 100,000 small businesses.
She travels the nation meeting, promoting and funding small business owners. She is fueled by her passion to help small business owners pursue their dreams. Sue has received numerous awards for her contribution to the success of small businesses around the nation. And she makes sure small businesses voices are heard in Washington D.C.
Sue sits on several national boards focused on veterans and entrepreneurship. Including, the President of the nonprofit, American Economic Empowerment, Shanti Micro Finance and co-founder of Women's Military Exchange: Operation Next Step. In addition, Sue is one of the founders of VetPower.org and Vet-Power.org., both focusing on giving veterans an opportunity for entrepreneurship and job seeking.
Sue is the President and CEO of the on line company www.nationallienlaw.com which helps contractors across the nation with easy and cost efficient lien forms.
Professionally, Sue currently sits on an Advisory Board for her alma mater Saint Xavier University and on the Postal and Government Affairs Committee of the Association of Marketing Service Providers.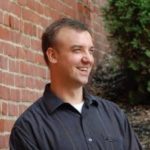 Tom Kubilius is a partner with Bally Design, a product development firm founded in 1972 that helps companies to create offerings that lead their categories and create new ones for companies such as GE, OXO, Black & Decker, McKesson, Bayer, Stryker, Adidas, Philips, Stanley Tools, Alcoa and many others. He also teaches New Product Planning and Career Planning for Integrated Innovators at Carnegie Mellon University.
For seven years prior to merging with Bally Design he was the CEO and founder of Bright Innovation, an award winning design and innovation firm.
Tom has also worked as a management consultant with the New York Stock Exchange, HJ Heinz, Colgate-Palmolive, Andrew Corporation, Weurth, Wella and many others for both Intelligroup, Inc. and Accenture.
He was a part of the first graduating class of the Master's of Product Development program at Carnegie Mellon University and also holds a Master's Degree in Industrial Engineering and a bachelor's degree in English Writing from the University of Pittsburgh.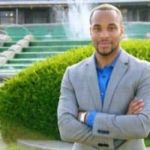 Shawn Butler has been the Director of Community Affairs to Cincinnati Mayor Mark Mallory for the past eight years. In this position, Shawn provided direct support to the Mayor and his office through the development and management of initiatives that relate directly to Mayor Mallory's platform. Shawn's ability to act as a primary correspondent for a diverse and wide network of individuals and groups in the community for the Mayor's Office, has helped with the positive turn-around that Cincinnati has experienced since 2005.
Shawn has served as a Mentor through the Cincinnati Youth Collaborative, and is a current member of the board of directors for the following organizations in Cincinnati: The Hamilton County Community Action Agency, The Talbert House, The Children's Hunger Alliance, and the Cincinnati Convention Visitor's Bureau.
A proud Cincinnatian, and a product of Cincinnati Public Schools, Shawn is a graduate of Walnut Hills High School. He continued his education at the University of Cincinnati, where he majored and earned a degree in Political Science.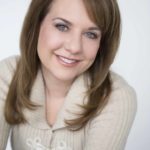 Founder Building Bridges, Coffee With and U can B
Linda Handley has made it her mission to help others and improve the lives of those around her, often through creative and unconventional means going beyond volunteering and donating to her favorite charities. Linda was recently named one of the TOP 10 people in Pittsburgh and was nominated for Pittsburgh Woman of the Year – Community Service for her contribution to organizations and non-profits. Email Linda at HandleyL@BuildingBridgesforBusiness.org
Linda formed a real estate investment company in December 2007. With a focus on urban restoration, including purchasing homes, renovating and leasing them, Linda and her business partner began their first project, restoring a 100 year old home.
While continuing her real estate investment work, Linda launched Building Bridges for Business. This non-profit Building Bridges for Business brings together our regions wealth of Small Business resources, tools, and organizations. Building Bridges for Business is a 501(3)C non-profit. The mission is to provide educational programming and opportunities for small businesses and students. There are three major programs: the Coffee With…™" film series on CBS/KDKA, the U can B teaching program and the business growth events.
The U can B teaching youth program uses our "Coffee With…™" videos along with in-person interactive discussions to educate students on their purpose, passion and career options. The program has helped the students connect with vital business resources and has given them the tools they need to make good decisions about their future.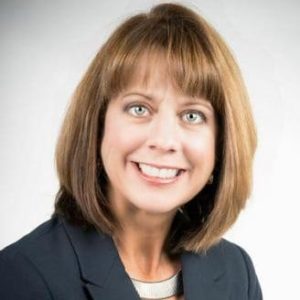 Patty BarrettPatty Barrett is a self-motivated, confident, passionate, results-oriented leader that builds and leads cohesive virtual and global teams to achieve revenue and market share goals and objectives. She has been described as having a "go getter" attitude with drive and purpose and likened to a "speedboat" when implementing changes while taking the team on an exciting and fast-paced ride. ROLE – BOARD Secretary
Email Patty at PattyBarrett@BuildingBridgesforBusiness.org
Prior to joining the Building Bridges team, Patty has 30+ years of healthcare experience. Patty held VP positions in operations, account management, and sales. Patty has integrated operations and account management teams through acquisitions as well as multiple performance improvement plans. Patty's passion is in listening to prospects/clients and strategizing solutions and achieving revenue goals for the organization.
Outside the office, Patty enjoys riding and showing her quarter horses, ballroom dancing, working out, reading, and spending time with her family and friends.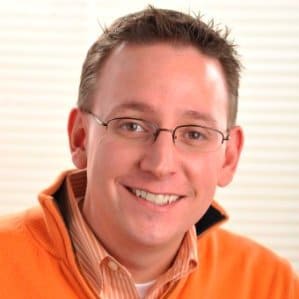 Erik Ross, is an technology entrepreneur with over 20 years' experience creating transformative business ideas and executing them with technology.
He has provided leadership and strategy while working within companies ranging in size from small private to Fortune 50, and has mentored numerous entrepreneurs and executives. Erik also consults and advises a number of Pittsburgh area startups in such markets as media broadcast and processing, hospitality, and delivery based businesses. He also possesses considerable experience managing bootstrap funded ventures and small companies managing exponential growth rates.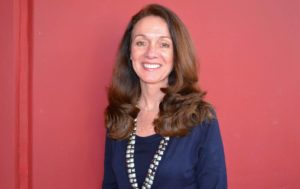 Susan Rescigno
Susan has a passion for helping others succeed. She likes to share her knowledge and help other organizations flourish. After graduating from St. Xavier University with a degree in Mass Communications, Susan spent the early years of her professional career in development/fundraising at prestigious educational institutions such as Illinois Institute of Technology and St. Xavier University.
In 1992, she started Rescigno's Rapid Mailing Service in her garage thus fulfilling her lifetime dream of entrepreneurship while still being there for her children. She kept the business in the garage until her second child was ready for school and then she grew the business to what it is today, a full service marketing provider. Today, the business has helped more than 1000 non-profits achieve their fundraising and marketing goals.
As a mother of two wonderful children, Sue and her husband, Ron, have made it a point to stay very active in the community. Most recently, they were honored by the Children's Museum in Oak Lawn with a Soaring Spirit award because of their longstanding involvement in the museum. They helped the museum grow from 1000 sq. ft. to 10,000 sq. ft. Sue has also been on the board of Hope Children's Hospital in Oak Lawn for 10 years and served for two years on the Christ Hospital development committee.
Professionally, Sue currently sits on an Advisory Board for her alma mater Saint Xavier University and on the Postal and Government Affairs Committee of the Association of Marketing Service Providers.