"Chief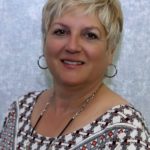 Renee DeMichiei Farrow
is a lifelong entrepreneur, small business advocate and author working with clients to market and brand their business.
Former owner of award winning Decorating Details LLC, in Pittsburgh's East End, her work can be seen thought out the region and in six states. Renee also served as Director of the Commission for Women, ran for public office twice and worked in media. She has won many awards in business including Pennsylvania Best 50 Women in Business, SBA Regional Women in Business Advocate, YWCA Tribute to Women for Entrepreneurship and the Girl Scout Women of Distinction award in Business. Renee serves on many community and charitable boards, she is a wife and mother of three wonderful, successful children who make her life complete. Email at ReneeFarrow@BuildingBridgesforBusiness.org
Host - Coffee with...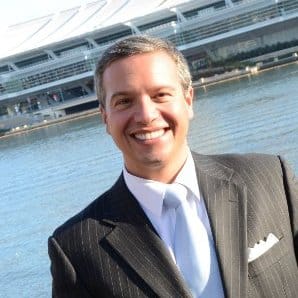 Leveraging extensive executive leadership experience within bootstrap start-ups and Fortune 1000s in branding, business development, marketing, angel investment and management,
Christopher R. Evans
serves as Vice President of Sales for Savvior Technology Solutions.
Savvior helps industry leaders run more smoothly through technology. Savvior helps clients like Rolls Royce, Schneider Downs, Direct Energy and others isolate particular business problems, and improve businesses processes through the design and development of custom web, mobile, and software programs, and the integration and creation of custom enterprise applications.
Prior to joining Savvior Christopher held senior roles at industry leaders including TrueFit, iGATE, Mastech, Blue Hammock and PNC Financial Services Group. In his role as Director of Global Marketing for Mastech, Christopher helped drive strategic initiatives, which included the 2006 launch of RPOworldwide, a start-up recruitment process outsourcing firm which operated under the Mastech corporate banner, and Mastech's successful spin-off from former parent iGATE Corporation. Christopher was a co-founder of CRM start-up Blue Hammock, where he helped lead a $1.5M initial angel fundraising round, transform from start-up into a recognized industry leader, and later sell off via acquisition.
Brands under his auspices have been granted the awards '2013 Tech50 Finalist', '2012 Tech50 New Media Company of the Year', '2013 Pacesetter','2007 Thought Leader of the Year', 'Emerging Market Leader', and the '2008 Relationship of the Year'. It has been said that branding, launching new ideas, and innovating are a part of Christopher's core DNA.
Christopher serves as Chairman of the Member/Partner Committee, and member of the Screening Committee for BlueTree Allied Angels, as member of the Board of Directors and Chairman of Sponsorship for MIT Enterprise Forum Pittsburgh. Christopher is Host of "Coffee With…™", a new, nationally-syndicated media video broadcast program which features interviews with prominent business, community and government leaders covering a wide array of important business issues. Christopher is also a former member of the Board of Directors of the American Marketing Association.
Christopher is a published writer and regular speaker, mentor, judge, and panelist at industry events and universities. He holds a Bachelor of Arts Degree in Political Science from Duquesne University. Although he is always working, Christopher is a power yoga enthusiast and avid skier and enjoys spending time with his wife Elizabeth, family and friends.
Broadcasting & Public Relations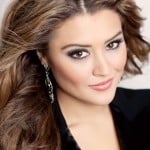 Although bacterial meningitis took 100% of
Elena LaQuatra's
hearing and balance at age four, she didn't let that hold her back. After extreme rehabilitative measures, including numerous surgeries, Elena now hears with a Cochlear Implant. She spent her teenage years competing in pageants, winning the prestigious titles of Miss Pennsylvania's Outstanding Teen in 2007 under the Miss America Scholarship Organization, and Miss Pennsylvania Teen USA in 2010 under the Donald Trump-owned Miss Universe Organization. She also danced her entire life, winning numerous awards for choreography as a member of the Mt. Lebanon High School Dance Company, performed as a member of the Mt. Lebanon Percussion Ensemble, appeared as a contestant on Greece's Next Top Model Season 2, and more recently had a pivotal role as a pageant consultant on MTV's "Made."
She graduated from Point Park University in December as a "Broadcasting on Camera" major and "Public Relations" minor where she spent hundreds of hours interning for KDKA-TV and WPXI. She hopes to become the first deaf anchor on a national network. She is the emcee and host for many Pittsburgh fundraisers, events and projects, a spokesmodel for various organizations and companies, owns a pageant consultant business, and works as an agency signed model for major companies. She was the top fundraiser for The Cystic Fibrosis Foundation's "Pittsburgh's 50 Finest" in 2013 and recently placed 1st runner-up to Miss Pennsylvania USA 2015. Her greatest passions include traveling, volunteering, eating Nutella, and playing with her Chihuahuas, Miki and Taco.
VP Production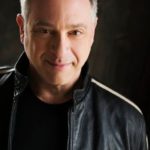 To say "Show biz is
Marty Schiff
's life" would be a grave understatement. His passion for production began in community and regional theaters in Pittsburgh. He would have over 25 credits on his resume by his 21st birthday. Since those early days, Marty has spent over 35 years in every aspect of the entertainment industry and has over 300 credits to his name.
His film career started by killing zombies in a mall in George A. Romero's DAWN OF THE DEAD. This project would foster a friendship and professional relationship with George that has lasted over four decades.
Moving to Hollywood, Marty began working in television with the CBS series, THE BOOK OF LISTS with Bill Bixby. Although the series was short lived, it got Marty the attention needed to put him on the path for a lucrative television career. Marty would work on shows with every major network and studio including DALLAS, KNIGHTRIDER and NEWHART. As cable television was emerging as viable viewing competitor, Marty would pioneer the Nickelodeon network with the ground breaking series OUT OF CONTROL. It was the very first series produced by Nick for Nick and would set the stage for the networks style and success.
Once again Marty would find himself on the cutting edge of the entertainment industry by working with The Gold Company as the Director of Development. Their project, IN LIVING COLOR, would change television forever and would launch the careers of some of todays most prominent talent. Other projects that were developed at that time were ACE VENTURA, BLANKMAN and more.
After returning to Pennsylvania, Marty would continue his work in the broadcast and content arena. He found a home in the growing independent television market by launching The National Shopping network, Be Well Tv and The Golden Sports network. He also achieved worldwide distribution for his project GEORGE A. ROMERO PRESENTS DEADTIME STORIES.
Currently, as Vice President of Jeffrey Martin Global Media, Marty continues to develop and find broadcast outlets for indy television content. Currently he is working on children's, horror and sports related programming.
Business Development
Laurel Mintz has built a career that blends her deep personal passion for food, wine and lifestyle with considerable business acumen and legal expertise. Her love of food, wine and fashion began during her college years in Santa Barbara, pouring wines and producing events for Geisinger Winery. After graduating, Laurel moved east to attend Rutgers University, where she received both her J.D. and M.B.A. and began to expand her taste buds nationally.  Laurel continued to fill her appetite for the creative industries while in Philadelphia, producing special events for the city's only five star Mobil and three star Michelin rated restaurant, Le Bec Fin as well as their more casual dining bistro Brasserie Perrier. While east Laurel also did marketing for the Public House Restaurant Group, helping to open their first flagship restaurant in Philadelphia.  Upon returning to Los Angeles, Laurel took on the role of Executive Vice President and In-House Counsel for Bassett, a national retail brand, and subsequently began consulting for beauty, fashion, hospitality and entertainment companies founding Elevate My Brand in 2010. Laurel has followed her passion by consulting with creatives, focusing on restaurants and retailers, and continues to distill her love and hunger for elevating food, wine and retail brands globally.
Laurel sits on the board of directors for Change America, The Fender Music Foundation, Totally Fabulous Females, and Startup Demo and is an advisor to the Los Angeles Chapter of Girls in Tech. Laurel is a mentor with Jewish Big Brother Big Sisters of Los Angeles and has been a member of the California Bar.
Video Production
Director/DP/Editor, Christian Lockerman, has traveled the world creating compelling moving images for a variety of television shows, web based entertainment, and feature films, both narrative and documentary.  He has lensed spots for such corporate giants as Maybelline New York, Garnier, Dodge RAM, Forbes, FoxSports, Versus, and OLN. From the treacherous Amazon jungles of Brazil to the overwhelming rain forest cliffs of Pohnpei to the beautiful deserts of Israel, he has had the good fortune to see the wonders of the planet as he has honed the arts of cinematography and filmmaking.  These experiences have shaped his intrepid artistic vision and provided a solid creative foundation that he draws upon for every project, no matter what the size and scope.  He is particularly proud of the visually exciting work he has been able to accomplish with the Pittsburgh Ballet Theatre over the last few years,  He is also a regular lecturer in cinematography and documentary filmmaking at the Art Institute of Pittsburgh.
Vice President of Business and Workforce Development -
Scott Albert, Vice President of Education and Workforce Development for Building Bridges for Business and U can B.
The U can B Career Awareness Program, a division of Building Bridges for Business, visits Pittsburgh High Schools and Middle Schools to teach kids about career options.
If the conversation is about careers or employment, Scott Albert is involved. Author of two recent books – Career Talk: Networking 101 and Career Talk: Job Search Strategies – Mr. Albert is currently spearheading a nation-wide dialogue about the disconnect between job seekers and employers. Even as the economy seems to improve, many people are still unemployed or underemployed. And yet, many of our nation's employers…large and small…struggle to find the talent they need to meet the daily demands of business. Mr. Albert's written work provides practical insight to help job seekers better connect with employers through networking and better use of existing resources such as newspapers, internet and job fairs.
Mr. Albert has been a leader in workforce development for nearly 20 years. Since 2005, he has worked as an independent workforce consultant for various agencies including US Probation & Pretrial Services of Western PA, Catholic Charities of Pittsburgh, The Federal Bureau of Prisons, and Dress for Success. He had led successful recruitments for companies such as Amazon and American Income Life. Mr. Albert created Career Talk on KDKA in 2014.
Career Talk: Networking 101 and Career Talk: Job Search Strategies can be found on Amazon at amazon.com/author/scottalbert.
.
Graphic Design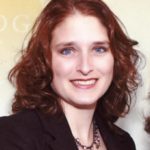 Renee Horner is the Owner and Creative Director of Three E Graphic Design, established in 2002. After receiving her Bachelor of Fine Arts with an Emphasis in Graphic Design from Western Michigan University, she began working at several of Pittsburgh, PA's design firms.
Since starting Three E, Renee has created a variety of award-winning projects for her clients, ranging from branding/identity design campaigns, web site design, brochures and catalogs to trade show booth designs and materials. She has also contributed pro bono work for the OTA, Sisters of St. Francis of the Providence of God, Virtuous Academy and more.
Director of Events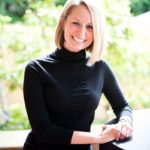 Ashley Moss has been in the marketing and events industry in Pittsburgh, PA for five years. She recently opened a second office in Raleigh, NC to expand the company into the south. Her experience ranges from planning beautiful weddings and social events of all sizes to coordinating marketing strategies and events for the advertising and public relations industry, the bar and restaurant industry, and the contracting industry, among others.
Ashley is active in numerous networking groups and industry associations and offers her time to help plan events for charities, including the American Diabetes Association and Girls on the Run, among others.A native resident of Meadville, PA, Ashley currently resides in Raleigh, NC, although she frequently travels to the Pittsburgh office. She is recently engaged and living with her fiancé, Justin. She has found that planning a wedding of your own is not necessarily easier as a planner! Ashley enjoys all aspects of health and fitness, including running and yoga, as well as theatre, dance, boating, and of course, planning events!
Event Coordinator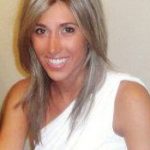 Natasha Brody, has been in the events, marketing and press industry for a combined four years. She is currently the Pittsburgh-based event coordinator for Hello Productions. Her experience ranges from planning glamorous weddings and social events of all sizes to executing corporate conferences and professional functions.
Natasha's background includes an advertising/public relations degree from The Pennsylvania State University as well as the opportunity to work with a number of fun and well-known clients like Food Network, ESPN, Radio Disney, Wholey's Fish Market and Sabika Jewelry.
A Pittsburgh native, Natasha currently resides in West Homestead, PA. She enjoys all aspects of health and fitness from juicing fresh fruits and veggies to exploring the different walking trails throughout the city. She loves spending time with her family and friends, as well as theatre, fashion, and of course, planning events!
Director of Marketing & Events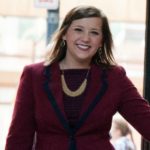 Colleen Geletko – has worked in public relations and event planning since graduating from California University of Pennsylvania with a Bachelor's Degree in Liberal Studies. She developed her skills through working on the Public Relations team for former Allegheny County Executive Dan Onorato, volunteering to provide public relation services for local non profits, and is responsible for growing and expanding the public relations efforts at Soldiers & Sailors Memorial Hall & Museum while she worked as its Public Relations Coordinator.
Colleen is available for event planning, including weddings, and is experienced in developing marketing, advertising and public relations campaigns, including her specialty, social media.  Colleen lives with her husband in the Brookline neighborhood of the City of Pittsburgh. She enjoys reading, exploring the restaurant scene in the city, mentoring students and young professionals and volunteering her expertise to local non profits
Administration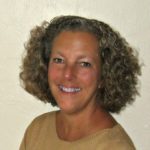 Pam Hower, Owner of Admin Etcetera, provides professional administrative support to small businesses and entrepreneurs across the country.  With 25+ years of Corporate Executive/Administrative Assistance experience, Pam provides her clients with the organizational skills needed to keep a small business running smoothly.
Pam's experience includes business courses at the University of Arizona, a background in the telecommunications and public relations fields, and two start-ups.  Her emphasis is now on helping new business owners, as is evidenced in her blog, Etcetera, where she writes articles relevant to the small business community.
Chief Technology Officer
Erik Ross, is an technology entrepreneur with over 20 years' experience creating transformative business ideas and executing them with technology.
He has provided leadership and strategy while working within companies ranging in size from small private to Fortune 50, and has mentored numerous entrepreneurs and executives. Erik also consults and advises a number of Pittsburgh area startups in such markets as media broadcast and processing, hospitality, and delivery based businesses. He also possesses considerable experience managing bootstrap funded ventures and small companies managing exponential growth rates.
Young Entrepreneur Ambassador
Cameron McKinley – Tasked with projects like monitoring digital media, generating impressive content, and the occasional video editing session, Cameron McKinley is proud to serve as an intern for Building Bridges for Business. A junior at Duquesne University dual majoring in Political Science and Communications Studies, Cameron aims to translate his degree into a career in business development and local politics (but he would settle for being a state governor if his initial plans don't work out). He is an ambitious undergraduate with a passion for serving his university and community who is constantly committed to expanding his professional experience and impact in the marketplace. Beyond Building Bridges, Cameron also interns at the German-American Chamber of Commerce, responsible for marketing, client outreach, social media, web design, public relations and all things in between.
Making the most of the activities offered at Duquesne, Cameron is involved in the Student Government Association, is the Accounts Executive the Duquesne Advertising Club, and is an active member of the Duquesne Debate Society, to name a few. He serves as the Philanthropy and Alumni Relations chairs for the Phi Kappa Theta Fraternity, positions that leave him at the crossroads of fundraising, event-planning, community outreach and beyond. On the rare occasion that Cameron isn't capitalizing on the all-you-can-eat omelets served at Duquesne's dining hall, you will most likely find him buried nose-deep in his laptop on the lower floors of the library. Equipped with superior communication skills, extensive leadership experience, youthful idealism, and (self-diagnosed) comical genius, Cameron strives to make an engaging and positive difference with the student organizations, musical casts, and business teams that he's been fortunate enough to be a part of.