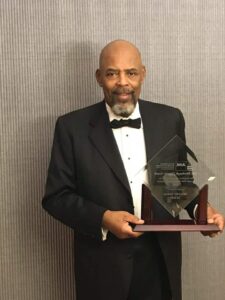 Ice Gala – January 27, 2018 – I received a distinct honor tonight from the the German American Chamber of Commerce for the work I've done through the Building Bridges U Can Be Education Program. A program that I've been working with High Schools in the area.
Visit http://buildingbridgesforbusiness.org/u-can-b-program/
I was completely humbled and caught off guard. I wanted to share this with you.  – Alexander Nichols on Winning award at ICE GALA
Apprentice background –
No other apprenticeship system is as widely applied and successful as the German system. Every year, 1.5 million people train in the German system. Because of this, Germany enjoys the lowest youth unemployment of any industrialized nation (7.1%), and youth unemployment far below the United States (16.8%) and the Eurozone average (22.3%).

With over 125 German companies in the Pittsburgh region, there is an enormous demand for skilled employees with specialized training and education. Following the completion of our pilot program, GACC Pittsburgh Chapter and our Partner, UCanB are proud to introduce the German Style Apprenticeship Program to the Greater Pittsburgh Area. Partners for the pilot included VEKA Industries, Seneca Valley High School, Rosedale Technical College.
GACC Pittsburgh Chapter collaborated with partners to develop a curriculum specific to VEKA's job requirements and based on the IHK's "Verfahrensmechaniker fuer Kunststoff- und Kautschuktechnik, Fachrichtung Halbzeuge" curriculum. Seven senior students began the apprenticeship for extrusion operation with VEKA Industries, the world's largest extruder of uPVC profiles in January 2016.
The program has now expanding to include seven companies with a range of the IHK's apprentice modules, providing skilled workers to Pittsburgh businesses and job security to local students.
OUR PARTNER
Certification
The German American Chamber of Commerce, Pittsburgh Chapter's Dual Apprenticeship Program has been registered by the State of Pennsylvania's Department of Labor and Industry and approved by the Pennsylvania Apprenticeship and Training Council and the Federal Committee on Apprenticeship. The certification will be recognized on a state and federal national for the Process Mechanic in Polymer Technology (includes Extrusion and Blow Mold Operators) and Mechatronics Technician. Upon completion, the apprentices will receive certification by the German American Chamber of Commerce, Pittsburgh Chapter and recognized by the State of Pennsylvania and throughout the US.