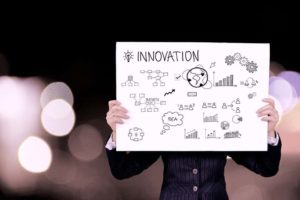 The U can B Program at Propel Andrew Street School focused on an 8-week series of U can B curriculum and guest speakers so that students could learn about various career options.
Speakers from organizations such as INHABIT Real Estate, US Probation & Pretrial Services of Western PA, the CEO of a Technology company, a subject matter expert in workforce development and interview skills, visited students who are participated in a career planning class at Propel. Topics included Entrepreneurship, Careers in Criminal Justice, Careers in Media, and Entrepreneurship in the Real Estate Industry.
In addition to the guest speakers, U can B staff taught students to use online career tools such as those available at O*Net Online and at Career Talk on KDKA.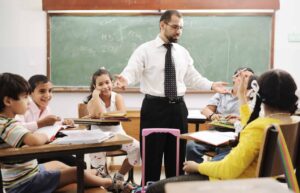 11th Grade Propel student – 2016 – I want to get a career that I LOVE!! I learned this through the UcanB classes. My next step is to explore internships in an interesting field.
11th Grade Propel student – 2016 – I know that I want to go into the FBI. The UcanB teacher really helped me and told me what I need to do next to get a job in this area. I am going to ask for input from my family and investigate careers online.
11th Grade Propel student – 2016 – The UcanB teacher told me that there are many jobs out there and getting a college degree isn't the only path. Loving what you do for an occupation is #1. They really helped me.
9th Grade Propel student – 2016 – I learned from all the UcanB speakers. I would like to have a career and be successful. I plan to research careers online and look for an internship.
10th Grade Propel student – 2016 – I learned that I can do what I want for a career when I am older. I found out that there are many jobs that pay well. I plan to research careers online and research careers online.
9thth Grade Propel student – 2016 – I know that I want to be an entrepreneur now.
11th Grade Propel student – 2016 – There are many jobs that I can easily obtain and my next step is to explore internships in an interesting field.
Pittsburgh's own Alcoa is a proud partner of our U can B program. Alcoa is a longtime supporter of education and diversity in the world marketplace – through the Alcoa Foundation, thousands of nonprofits, schools, and organizations have been able spearhead sustainable, educational, and career-building initiatives. Alcoa's partnership with Building Bridges expands the U can B program into more schools in the Pittsburgh region, most recently being Freeport Area School District. For over 60 years, Alcoa Foundation has been a champion of supporting nonprofit organizations worldwide. Alcoa Foundation attentively supports sustainability, STEM, innovation, communities, and students on a daily basis. Funding provided by Alcoa Foundation supports leading nonprofit education and environmental organizations, building strong long-term partnerships that produce meaningful and impactful results. Recognizing the ever-growing challenges of tomorrow, Alcoa Foundation directly supports initiatives that produce an innovative and competitive workforce. At the end of the day, all of the funding decisions that Alcoa Foundation makes are driven by two imperatives: environment and education. The Alcoa Foundation has a vibrant history of supporting STEM education programs, helping thousands of students every year. Our global economy and marketplace is constantly evolving. To prepare the communities where Alcoa operates for the world to come, the Alcoa Foundation focuses on projects that increase the number of students enrolled in science, technology, engineering, and math (STEM) studies. Seeking to promote a more diverse workforce, Alcoa Foundation places emphasis on engaging girls, women, and other underrepresented groups to enter into science and technology fields. Some of Alcoa Foundation's several STEM initiatives include Junior Achievement, Academy of Model Aeronautics, Society for Science and the Public, and US 2020. US2020 and Alcoa Foundation aim to bolster the STEM movement by working together to create an online mentoring program to reach 20,000 students and professionals. In line with Alcoa Foundation's spirit of promoting innovation and education is their current support of U can B. By partnering with nonprofits like Building Bridges, Alcoa Foundation continues to contribute to economic success, environmental excellent and social responsibility worldwide. See the positive change that Alcoa Foundation enables by looking at their website....
read more